Tips For Camping In Yellowstone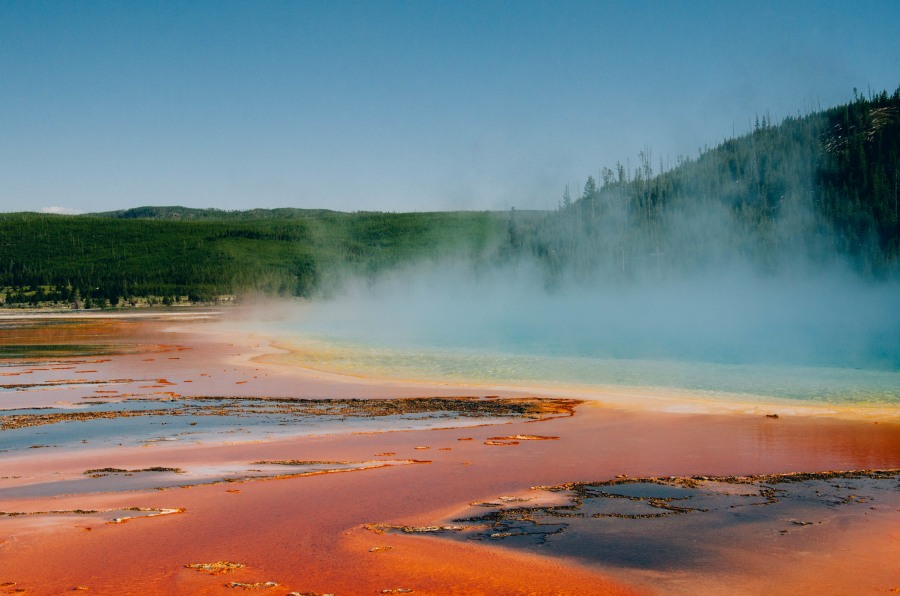 Yellowstone National Park
This is a fascinating place, especially for any kids in your group. Experts say that too many travellers to the park spend very little time in the park compared to spending too much time seeing the park from inside their parks. You will not get the full experience of visiting the park if you do this. This is why it is important that you plan at least a three-day trip when travelling to the Yellowstone National Park. Don't just drive through the park as most of the visitors do. Get down and savor the features in the park which will help you have a truly amazing experience in the park.
Five Entrances
The national park has five entrances to it. In fact, you also find various regions within the boundaries of the park. Its northern region, which is situated outside Yellowstone Caldera, is considered to be the largest supervolcano on the whole continent. You will see more wildlife as well as rolling hills in this region. The south part of the park has a concentration of geothermal features compared to the other parts of the park. It is also home to some of the iconic geysers. Morning Glory Pool and Old Faithful are two of the most noted out of them all. You should also make it a point to explore the Yellowstone Lake that is situated in the southeastern region of the park.
Hotels And Campgrounds
Staying a night at the different locations across the park will give you the opportunity to see various features of the park. You will also find unique hotels that offer first-class comfort to you and your family. In fact, Old Faithful Inn is considered one of the oldest hotels in the park, built in 1903. If you plan to stay in a campground, you need to book your tent well in advance. Established campgrounds sell out a couple of months in advance.
The Best Campsites
You can't go wrong camping at any of the campsites in Yellowstone but there are some you should consider first. Some of the top campgrounds include Madison, Canyon and Grant Village. Each of those campsites have something unique to offer and it doesn't matter what type of camper you are, you are bound to have fun. There is nothing like camping in an RV or tent at one of those locations, but feel free to rent a lodge at one of the many campsites if you don't have an RV or you aren't a fan of camping in a tent.
The most important thing is to secure your campsite in advance when you decide to camp in Yellowstone. Altogether there are twelve campsites in Yellowstone. Five of these sites are managed by private companies. These companies accept reservations from visitors who are interested in camping there. You need to make your reservation weeks or even months earlier during the peak seasons. The other seven campsites are first come, first serve basis. You need to be there as early as possible to grab an available site. The checkout time in summer is 11.00 a.m. If you come in the afternoon, the best thing is to stay in Gardiner, Montana and get up early the next morning to secure a site.
Activity Programs
You also need to book various ranger-led as well as other programs in the park well in advance. You will find boat tours, fishing, horseback riding, and ranger-guided hikes. You need to take advantage of some of these programs in the park.
The best way to plan your camping trip is to start at Old Faithful and work your way through the park clockwise. In fact, you would find Old Faithful really deserted during the morning hours. By mid-afternoon, you may find it packed with people. The best thing is to go there early and avoid this problem. Most people overlook visiting the Grand Canyon of Yellowstone in favor of geyser sightseeing. But you need to plan to visit the Grand Canyon which will no doubt add variety to your camping trip. If you stay overnight at the Canyon Campground, you can easily visit the Grand Canyon in the morning hours. Artist's Point is the best place to see the rainbow in the mist which is created when the sun is just at the right angle.
When you camp in Yellowstone, there is no shortage of fun activities you can do. One of the best camping activities you can do is back-country hiking and camping, and there are more than 300 campsites for hikers to stay at, so bring your backpack and go on some of the most amazing hikes you'll ever experience. There are also areas where you can do boating, which is a great way to explore the area and to enjoy surrounding scenery.
There is a lot of opportunity for you to cycle too. In fact, many people choose to explore Yellowstone via bicycle, but you can also do skiing when weather permitted, fishing, picnicking, horseback riding and much more. It doesn't matter how adventurous you are, you'll love camping at this park and the activities you can do.
Best Time Of The Year
Keep in mind that certain parts of the year you won't be able to camp in a tent but you can still stay in various types of accommodations within the park. As for the best time of the year to go, anytime is good. It depends on you because if you enjoy doing a lot of outdoorsy stuff, then summer and spring is ideal but if you love winter activities, then wintertime is the best time of the year to go.
The best time to visit the park is September every year. This is assuming you will not go skiing once you are there. Although July and August have the best weather, the park is overcrowded during these times. June has a lesser crowd. But due to the high elevation of the park, remaining snowpacks can prevent you accessing certain areas of the park. Also, the nights are too cold in June. September is the best time to visit the park with your family. The daytime temperature would be around 20-degrees Celsius during this time. You may find sunny skies and fewer people which are perfect conditions to camp with your family.
One thing to take note is that it is cold during the nights, even if you go there in September. Although the daytime temperature may seem comfortable at 20-degrees Celsius, the chill will set in by 10.00 p.m. Midnight becomes near freezing usually at -2 degrees Celsius. It is important that you bring a warmer sleeping bag and a few chemical warmer packs to protect yourself from freezing during the nights. In fact, the temperatures in Yellowstone may vary a lot, especially during fall time. Be prepared to face such weather extremes.
Costs
As for how much it costs to camp in Yellowstone, this all depends on the campsite you choose and the type of camping you decide to do. You can get a campsite for as little as $12 per night but if you want to camp where there are more amenities and features, then you can expect to pay around $20 per night. If you want to camp in an RV, then expect to pay around $28-$40 per night.
There is nothing like camping in Yellowstone. It doesn't matter if you have a tent or an RV, you will love camping there. The sooner you book a camping trip to Yellowstone, the sooner you can experience all that the park has to offer.